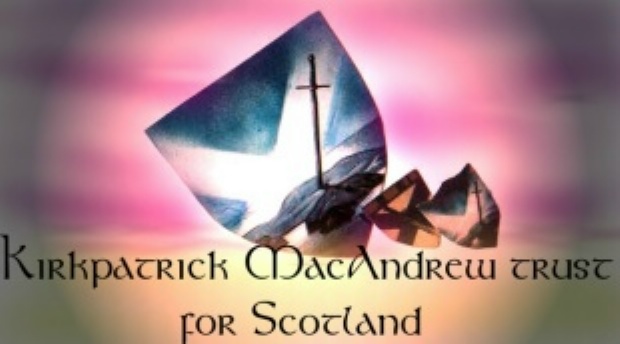 Kirkpatrick MacAndrew Trust for Scotland...SC:027587
We are a voluntary non-profit making recognised Scottish charity, part of a network of like minded indigenous clan trusts throughout Scotland.Our main aims are the preservation, perpetuation, and promotion of our Scottish cultural heritage and identity.To this end we link up with other clan trusts,such as Clanranald clan trust for Scotland,Atholl clan,Gunn Clan Trustand other likeminded groups,to celebrate our rich cultural heritage by participating in historic scenarios,music/dance and traditional combat and battle displays.In so doing we are doing the things our anscestors did , the way they did them.This way our cultural heritage is not just a part of history,but a relevant part of our every day lives.
We depend on our volunteers for support in raising funds by several means including the production of artwork/crafts, geneological research, and guided tours around Scotland. We are very much multi-medium, also providing trained stunt crews and extras for the film and TV industry, which in itself has contributed vastly to our wealth of personal experiences.Other services we provide include:- Geoeology reaearch, guided walks, photography, historic research (for film/tv and private),Traditional battle/combat displays, Graphic design, arts crafts and a host of other things..............(Perhaps we can help you find out about your own family history)
The cost of maintaining all these acivities is phenominal.If you would like to contribute in any way at all please feel free to use either the Donation button below, or Contact us with helpfull suggestions and input.All help will be gratefully recieved.
---
Film/tv/multimedia

Productions we have contributed to.

(stunt work)

Rebellion (bbc tv) (stunt crew/extras)

Ivanhoe (bbc tv) (Stunt crew )

MacBeth (Cromwell) (Stunt crew )

Omnibus (bbc) (stunt crew )

Blackadder back and forth(millenium)

Secrets of the dead (channel 4) (Stunt crew )

Lost Kingdom (Westmoreland) (stunt crew / extras )

Mistgate (Brendan Quayle productions)

Mons Graupius (Archeolink) (Stunt crew )

Visa card advert (Uruguay tv) (Stunt crew )

Time travellers (Italian tv) (Stunt crew / extras)

Sacred Journey (Brendan Quayle productions) ( Stunts / longboat manoeuvre )

Spine chilling tales(Discovery) ( feature part )

Great Heroes (Hannibal)(Channel 5) (Stunt crew / Feature part)

Great Heroes (Julius ceasar)(Channel 5) (Stunt crew )

King Arthur Jerry Brukheimer/Touchstone productions

(Other productions/filmwork)

Lost Kingdom, Blind date,various childrens itv,various childrens bbc,commemorative linkup(channel 9 Australian tv).

Music and Stage productions

ShehallionClyde auditorium SECC (Polygramme/United artists)